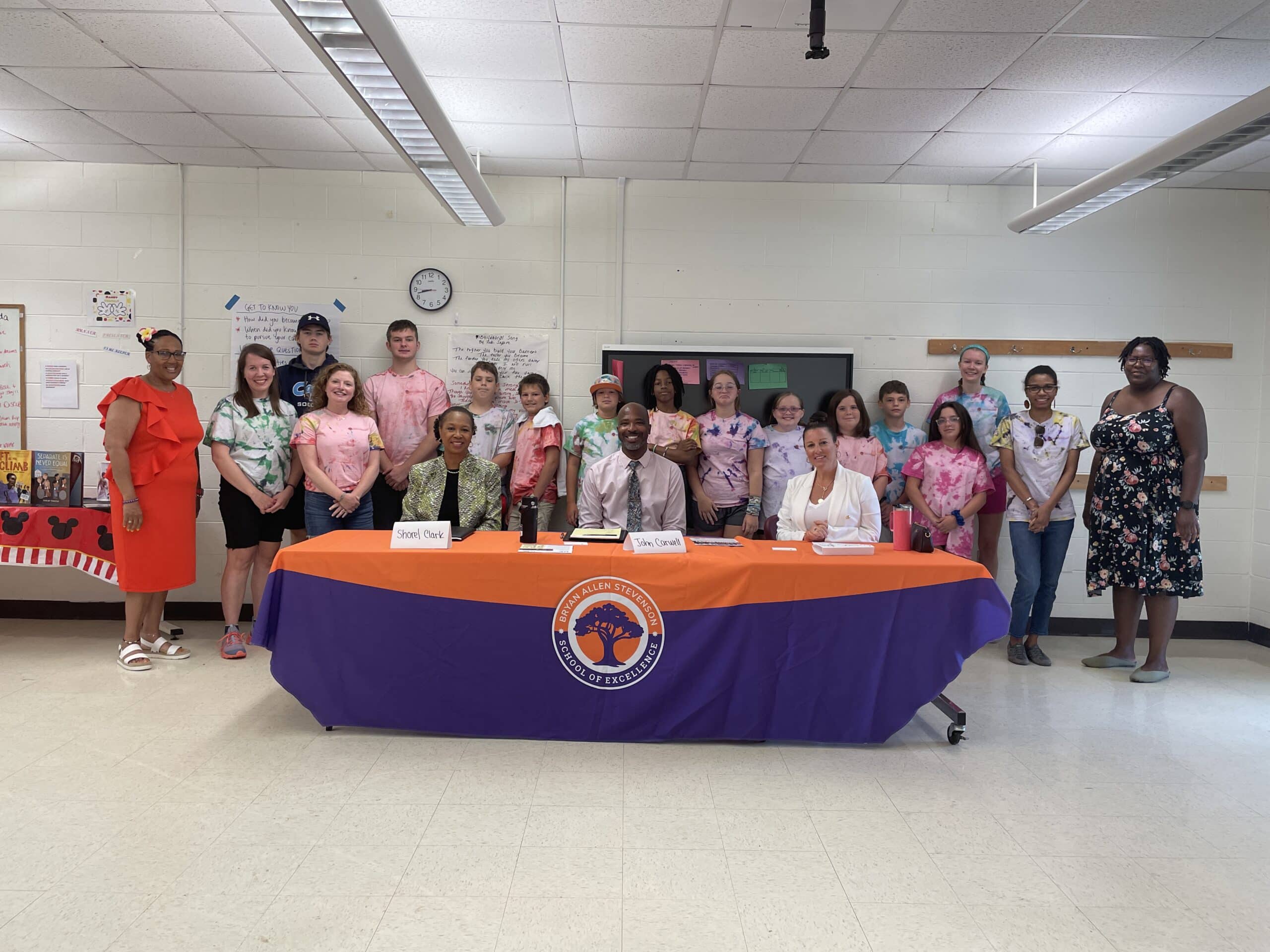 This summer was the kick off of the inaugural Youth Leadership Lab (YLL) at the Bryan Allen Stevenson School of Excellence (BASSE) in partnership with UP for Learning! BASSE is a public charter school in Georgetown, Delaware that is slated to open its doors in the fall of 2024. UP for Learning has been partnering with BASSE in its formative phases to create a foundation of student voice and youth-adult partnership at the school. Bryan Stevenson, eponym of BASSE, is a social justice activist and lawyer, and founder of the Equal Justice Initiative. Stevenson was born in Delaware and is the author of the book Just Mercy. BASSE's core values of Excellence, Equity, Community, Voice, and Hope illustrate perfectly the alignment between the school, Stevenson's life work, and UP's own principles.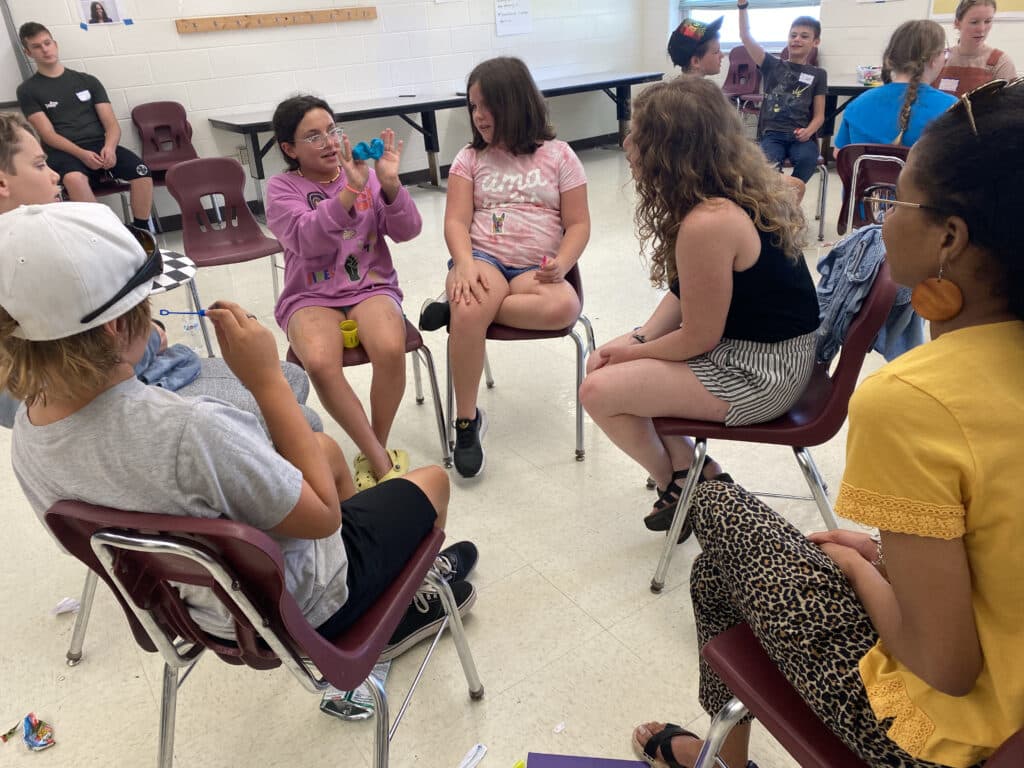 The Youth Leadership Lab brought together middle school youth, high school youth facilitators, UP staff, and current and future BASSE staff members for two weeks of learning together in July. Youth and adults engaged in activities to build awareness of personal identity and values, and broaden their understanding of what it means to be a leader.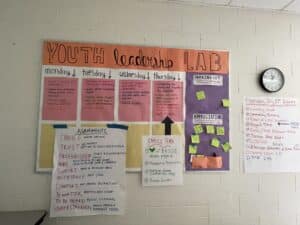 Each day also included community building, an opening and closing circle, journal and buddy reflection time, and afternoon choice activities.
One of the highlights of the first week was a panel of local leaders who were asked to share about their own life experience and understanding of leadership with YLL participants.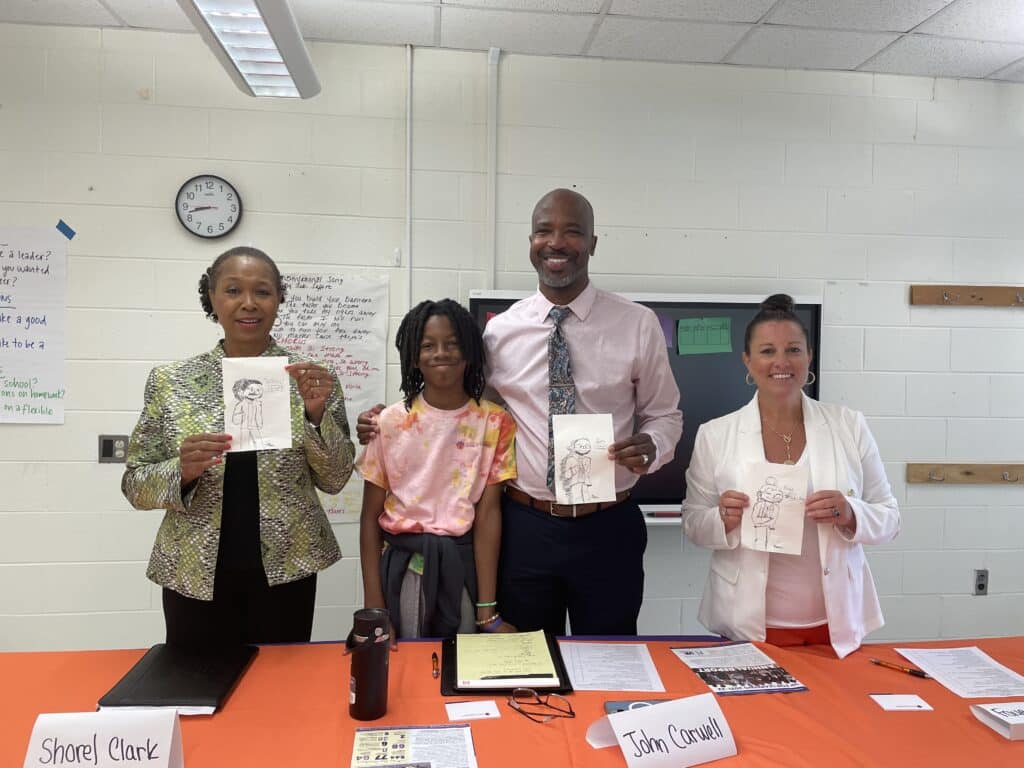 Shorel Clark (Chapter President of the Alpha Kappa Alpha Sorority),  John Carwell Jr. (Education Associate at Delaware Department of Education) and Faye Schilling (Education Specialist Delaware Department of Education)  contributed their wisdom and then responded with care and thoughtfulness to all the questions that the YLL youth brainstormed the day before!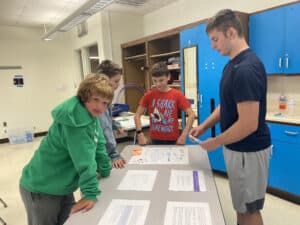 In project groups youth began designing elements of what Service Learning, Personalized Learning, and the school schedule will look like at BASSE. All YLL youth filled out a survey about each area and participated in a chalk talk looking at current BASSE plans for each project group topic. 
UP will continue to support BASSE as the school prepares to open by working closely with Chantalle Ashford, founder and Dean of Academic Excellence, to design opportunities for continued student and family voice. The UP team is excited to continue this relationship with BASSE and be involved in youth-adult partnership work in the school's earliest days!