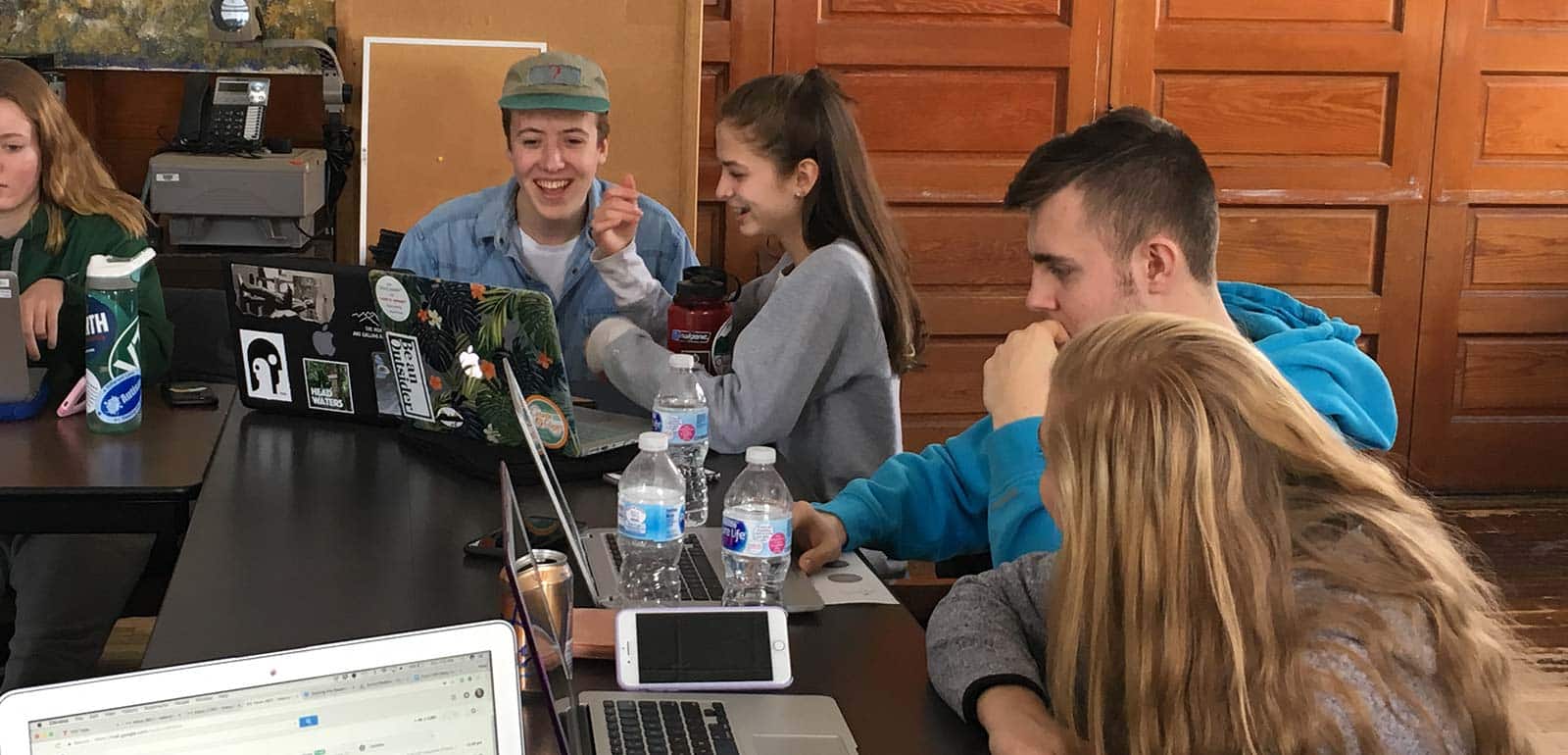 Our Team
To Learn more about the UP for Learning faculty read their biographies below:
Lindsey Halman – Executive Director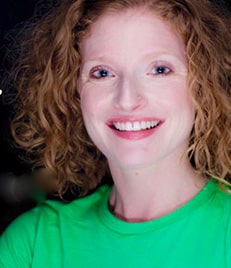 Lindsey joined the UP team in 2018 after 15 years as a middle level educator, leader and advocate. Prior to joining UP, she co-founded The Edge Academy at Essex Middle School. The Edge Academy served as a model and learning laboratory for many educators throughout Vermont, and beyond. The Edge integrated education for sustainability, as well as the arts, into all aspects of the team and curriculum. At the Edge Academy, there was a strong focus on youth voice and partnership, student-centered learning, project-based learning, and restorative practices. See this link for more information about Lindsey's work at the Edge.
Lindsey is passionate about building strong relationships with youth and adults, helping them feel empowered to make change, and creating a socially just climate and culture for all. During her time as a middle level educator, she started, and co-facilitated, a student-led peer leadership program, a whole-school restorative practice process, as well as a GSA at Essex Middle School. Lindsey holds her National Board Certification as a middle level generalist and is a strong advocate for reimaging and transforming education. 
She is currently past-president and a board member of VAMLE (Vermont Association for Middle Level Education), a common circle leader for Vermont Learning for the Future, a member of the Community Advisory Board/RJ Panel Volunteer for the Essex Community Justice Center and a contributing member of PLP Pathways. In addition, she has served as adjunct faculty at Saint Michael's College, Colchester, Vermont, where she taught middle level education courses to pre and inservice educators. Lindsey lives in Jericho, VT with her husband, Josh, daughter, Aila and pup, Rosie. In her spare time she can be found spending time with her family, taking ballet and hip hop classes, gardening, dreaming about flowers, reading, and loving the outdoor activities that every season brings to Vermont.
Evelyn Monje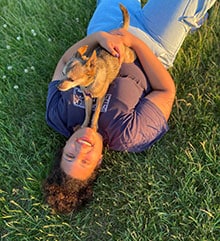 Evelyn Monje is a new employee of UP for Learning as of 2021. She is a current senior at Winooski high school and is enrolled in the Early College program through the Community College of Vermont. Evelyn is an active advocate for antiracism and equity in her community. She is passionate about collaborating with youth and adults to further the understanding of both antiracism and equity through restorative practices. Evelyn enjoys working on Bread and Butter Farm year-round as an educator. She loves to be outdoors and to embark on adventures with her friends.
Amie Conger – Program Director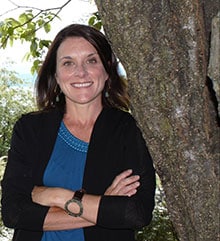 Amie Conger has been a Program Director at UP for Learning since 2019.  She is passionate about creating welcoming school environments, designing innovative, relevant, and personalized learning experiences for youth, and being part of genuine youth-adult partnerships for change.  Her career experiences include being a middle school administrator and teacher, an adjunct professor at St. Michael's College, and an Events Manager for the NYC Marathon.
Amie earned a Master's Degree in Education from Saint Michael's College and her undergraduate degree. from the University of Vermont. Additionally, she holds a certificate in Instructional Coaching and a certificate in Executive and Life Coaching. Being outdoors and exploring nature with her two boys, Lokai and Grady, and her husband, David, is what brings Amie the most joy.
Harry Frank – Program Director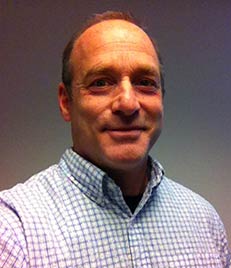 Harry joined the staff at UP for Learning in July of 2017. It's really a homecoming for him as he worked with UP in its early years and returned to focus on Youth and Adults Transforming Schools Together (YATST).  In addition, Harry works with Communicating School Redesign (CSR) and P4: Personal Power with Purpose through Partnership, our middle-level advisory program. He brought extensive experience with UP to his new role, having served as Chairperson of the UP Board of Directors.
Harry started teaching 35 years ago and has always looked for ways to create circumstances for everyone to thrive.  He has taught in public, private, and alternative schools and served as a Director of Curriculum and Instruction. In addition to working in schools, Harry has worked with education-focused non-profit organizations and has managed a number of education grants and projects in Vermont. Most recently, he served as the Vice President for Programs at the Vermont Youth Conservation Corps and as the Director for Education Services at the Vermont School Boards Association, where he collaborated with youth and adults around the state to develop a Guide to Student Voice in Education Governance.
Harry earned his undergraduate degree at Wesleyan University and holds a Master's degree in Education from Saint Michael's College.
Sharon Koller – GTY Coordinator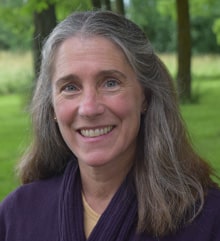 As the Getting to 'Y' coordinator, Sharon brings over 30 years of experience working with youth in mental health, education and prevention sectors. After starting her career as a licensed counselor in community mental health settings, Sharon became deeply involved in schools by serving on governance boards, volunteering in classrooms, and by implementing student engagement and leadership initiatives in partnership with the Foundation for Excellent Schools and the Vermont Principals' Association/Vermont Peace Academy. Before joining UP for Learning, Sharon worked as a Student Assistance Program counselor in a public middle and high school, providing mental health and substance use prevention, screening and intervention services, and promoting youth voice, agency, and engagement through prevention and leadership clubs (including Getting to 'Y'), facilitation training, and peer mentoring programs. After almost a decade as a Getting to 'Y' advisor, Sharon is thrilled to be supporting youth-adult teams around the state as they implement the initiative in their own schools and communities!
Bruce Perlow – Program Faculty and Professional Learning & Graduate Course Coordinator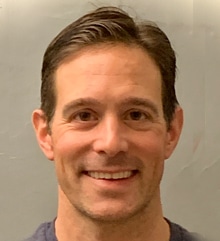 Bruce joined UP in 2014 after twelve years as a classroom teacher. He has been an educational consultant, YATST school coach, and served as coordinator of M3: Mindset, Metacognition & Motivation, providing support to schools throughout Vermont. He has played a major role in the YATST curriculum, developing the M3 initiative and curriculum, the Mastermind Mentors program, and teaching UP graduate courses for educators. Bruce has presented at many conferences and collaborated with organizations and state agencies. With UP colleague Martha Rich, he supported the VT AOE's development of students' roles and responsibilities in the Integrated Field Review portion of the Educational Quality Review process.
As a classroom teacher at Otter Valley UHS Bruce was first introduced to YATST in 2011 immediately feeling "awed and inspired" by the students and the work they were doing, partnering with adults to redesign their schools and their learning experiences. As a result, Otter Valley participated in the Getting to 'Y' initiative, which culminated in a "wonderful and successful" community dialogue night. Bruce was then able to bring YATST to Otter Valley in the form of a credit-bearing class. He draws upon that experience to help other school teams realize the potential of partnering with UP, and the powerful influence of the M3: Metacognition, Mindset, & Motivation work. Bruce says, "It is an honor and pleasure to do this work."
Bruce also works with individual educators and professional learning communities through UP's professional learning opportunities and graduate courses. This work builds upon and deepens the work of UP's initiatives, providing participants with further information around core concepts, and provides opportunities for individuals to reinforce the principles introduced into their own professional practices and to share their insights, learning, methods, and growth from this work with others.
Contact: bruce@upforlearning.org
Sarah Popowicz – Program Director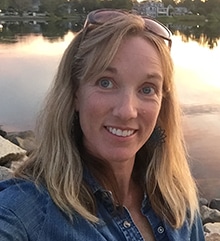 Sarah joined the UP team in 2020 as a Program Director with 20 years of middle grades teaching experience. She has always been passionate about science, the environment, and helping youth find their voice. A partnership with Kids Consortium early in her career strengthened her philosophy of student ownership, youth-adult partnership, and academic integrity. Throughout her teaching career, she has found innovative ways to facilitate youth engagement and leadership. In 2013, she created a one of a kind, student-centered Sustainability Program at Crossett Brook Middle School in Duxbury, VT. The negotiated curriculum exemplified how students can design their own learning environment while becoming leaders, advocates, and global citizens. Sarah has a strong background in natural resource consumption, sustainable food systems, farm-to-school, climate action, STEM projects, service learning, community partnerships, mindfulness in the classroom, and restorative practices. She holds a Bachelor of Science degree in Plant and Soil Science and a Masters degree in Education from the University of Vermont. She lives in Duxbury with her husband Max and sons Wyatt and Sawyer.​ In the summer they can be found rock jumping in the Mad River and in the winter on the slopes of Sugarbush.
Contact: sarah@upforlearning.org
Karen Scott – Operations Director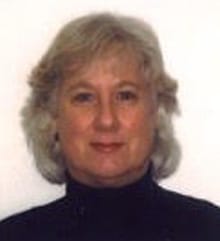 Karen brings over 30 years of experience in education in Vermont working with college access partnerships, nonprofits, schools, state agencies, and community organizations to improve the quality of and access to education for all learners.
She earned a Doctorate in Education Leadership and Policy Studies at the University of Vermont, with an emphasis on organizational leadership, program evaluation, comparative education, and qualitative and quantitative research techniques.
Karen started her professional career as a TRIO counselor for the Vermont Student Assistance Corporation (VSAC), helping students, their families, and adults returning to learning navigate the higher education and financial aid application processes. For 12 years, she managed Vermont's first federal GEAR UP program for VSAC, overseeing a staff of 15 serving 3000 students and their families per year. Additionally, she brings extensive grant writing and fiscal planning experience to UP for Learning. As a member of the national Board of Directors for the Council on Opportunity in Education, Karen participated in professional education exchange programs in England, the Netherlands, and France, and more recently through UVM, in New Zealand.
Karen and her husband John live on the top of Maple Hill with their 3 dogs in Marshfield.
Contact: karen@upforlearning.org
Peter Evans – Leadership Team Emeritis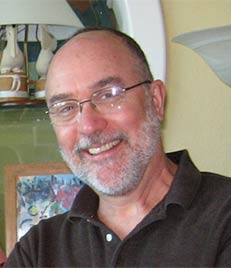 Over the past 35 years, Peter has taught in Vermont elementary, middle and high school settings, as well as serving as principal at each level.He earned an Ed.D. from the University of Vermont's College of Education and Social Services.
Peter is on the faculty at the graduate school of the University of Vermont in Burlington, as well as Saint Michaels' College, Colchester, Vermont, where he teaches a variety of classes to aspiring principals.
In addition, he has represented Vermont principals on several state-wide projects including the Vermont High School Completion Task force (Act 176) and the Vermont Civic Involvement and Service Learning Advisory.
Peter has served as president of the Vermont Principals' Association and as a delegate to the National Leaders' conference sponsored by the National Association of Secondary School Principals in Washington, DC. He was named Vermont Secondary Principal of the year in 2008.
Helen Beattie – Leadership Team Emeritis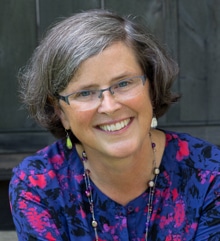 Helen Beattie is the founder and Senior Consultant of UP for Learning (Unleashing the Power of Partnership for Learning). Her seemingly eclectic professional and academic life course has woven itself into the creation of UP for Learning. It reflects a life-long passion for elevating the voices of those who feel disempowered and voiceless, either in the health or education realms.
Martha Rich – Leadership Team Emeritus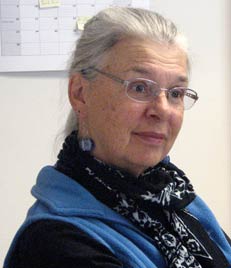 Martha Rich joins the YATST team after twenty-one years as a school leader at Thetford Academy (TA), where she worked to build a culture of trust in students. Youth-adult partnerships at TA led to nationally recognized programs in service learning, student participation in strategic planning and policy making, championship robotics teams, and new graduation standards that encourage students to take charge of their own education. As a national facilitator with the School Reform Initiative, Martha has helped TA and other schools develop strong professional communities based on shared responsibility for learning.
Martha earned her BA degree from Wellesley College and an MAT from Wesleyan University. She began her career in Vermont education as a seventh-grade English teacher in Barre City. She then spent fourteen years on the faculty at Dartmouth College, where she taught courses in education and women's studies and directed the secondary teacher preparation program.
Seeking a return to the "real world" of schools, she became Head at Thetford Academy in 1991. In 2006 she was named Vermont Arts Education Advocate of the Year. In 2008 she received the Vermont Principal Association's Robert F. Pierce Secondary School Principal of the Year award.