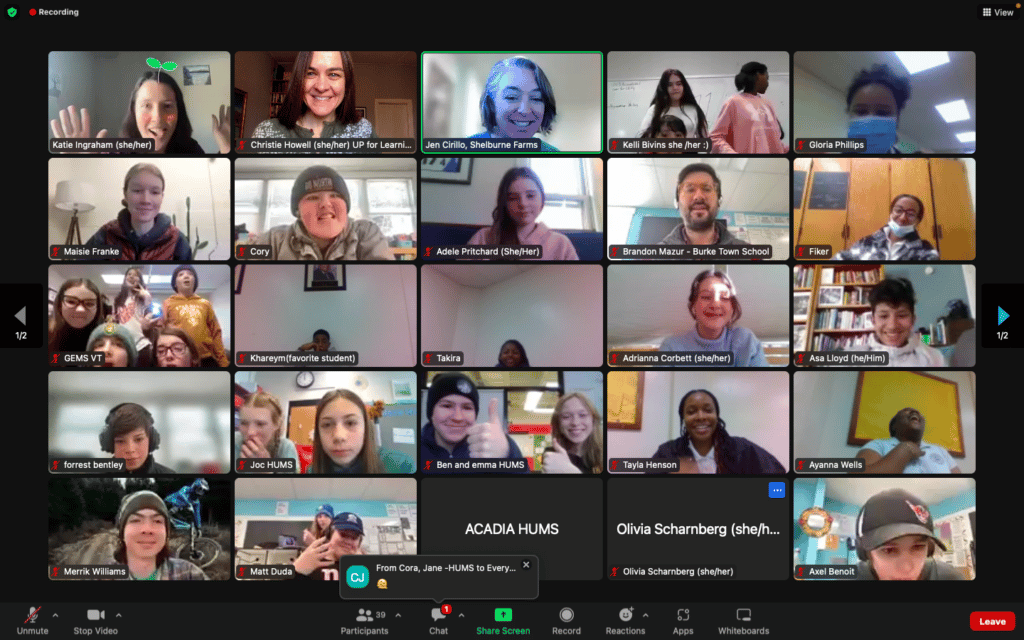 "Inspired." "Don't give up." Empowered youth." "Joy." These were just some of the feelings expressed in the group word cloud at the close of the virtual Cultivating Pathways to Sustainability retreat, held in partnership with Shelburne Farms on January 11th. Youth and adults from the Kopila Valley School in Nepal, the Piney Woods School in Mississippi, Madison County School in Georgia, as well as Harwood Middle School, Burke Town School, and Georgia Elementary and Middle School in Vermont met to share updates on their projects, as well as learn more about youth-adult partnership and the Youth Participatory Action Research (YPAR) process. 
At the start of the school year, each school team determined which of the seventeen United Nations Sustainable Development Goals they want to focus on, and began brainstorming and designing their projects. Some of the initiatives include making candles from the needles of the pine and juniper trees that grow on their campus (Piney Woods), to creating outdoor play spaces and a community garden (Burke School), to learning about and finding ways to combat air pollution in their community (Kopila Valley). Each team presented a short slideshow about their project, and then attendees went into smaller, mixed school break-out rooms, where they introduced themselves and discussed the successes and challenges of their projects, as well as their experiences with youth-adult partnership.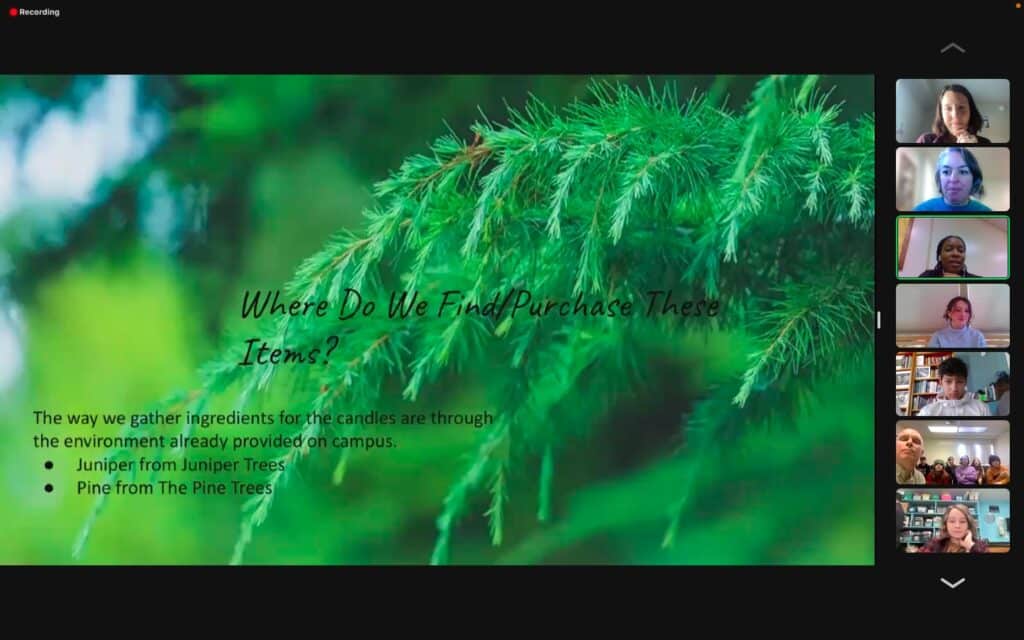 The event was expertly facilitated by CPS alumni and UP youth interns Adrianna Corbett, Ayanna Wells, Olivia Sharnberg, Asa Lloyd, Tayla Henson, and Maisie Franke. Congratulations to the teams for all of their hard work; we can't wait to celebrate your accomplishments during the final CPS retreat of the school year, which will be held in the spring!