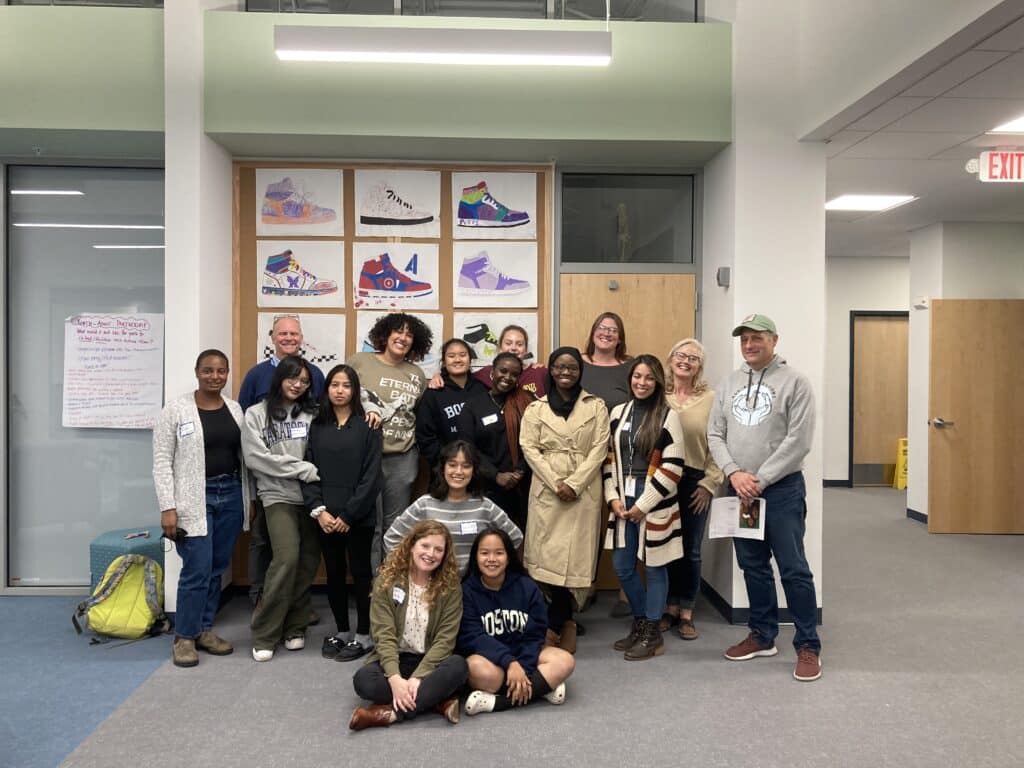 Thank you for being part of the UP for Learning team.
Your support has been essential to fueling our vision of a world where every young person knows they matter and where educational equity becomes a human right. Through the experience of working with UP for Learning, our youth partners realize their worth as learners and contributing community members:
"My experiences with UP have been transformative. I've gotten to learn in so many different ways and have become more confident in my facilitation abilities and speaking in front of other people. I've also had the chance to meet a lot of different people, both youth and adults and make connections that I wouldn't have before."
-UP Youth Advisory Council member
UP for Learning works to turn the tide against a wave of evidence that shows too many of our young people feel hopeless, disconnected, disengaged or unheard. Your support helps UP for Learning change the message to one of hope.
Now in our fourteenth year, we have worked with 500 teams from every region of Vermont and a growing number from neighboring states, resulting in engaging over 4300 youth leaders who made a positive difference in their schools and communities. UP for Learning continues to experience increased demand for our programs. Our Annual Report celebrates the past year's programming and its impact, and our new video, and the recording of our Annual Meeting, demonstrate our work in action.
"Working with UP for Learning has been a major factor in the success of our program. The emphasis on youth-adult partnership and the development of youth leadership opportunities have enabled us to build engaging, transformative and innovative educational experiences for young people."
-UP Adult Partner, educator
From the beginning, UP committed to equitable access to our programs, with priority given to our most economically challenged and underrepresented schools and communities. Fundraising to help this growing number of schools to access UP's programs remains our top challenge. As a champion of young people, I hope you will consider a gift to ensure UP's capacity to serve more youth in more diverse locations, and to increase the number of youth innovators, collaborators, and leaders.
We look forward to your continued partnership! We are reimagining and transforming education together!
With gratitude,
Lindsey
Lindsey Halman
Executive Director