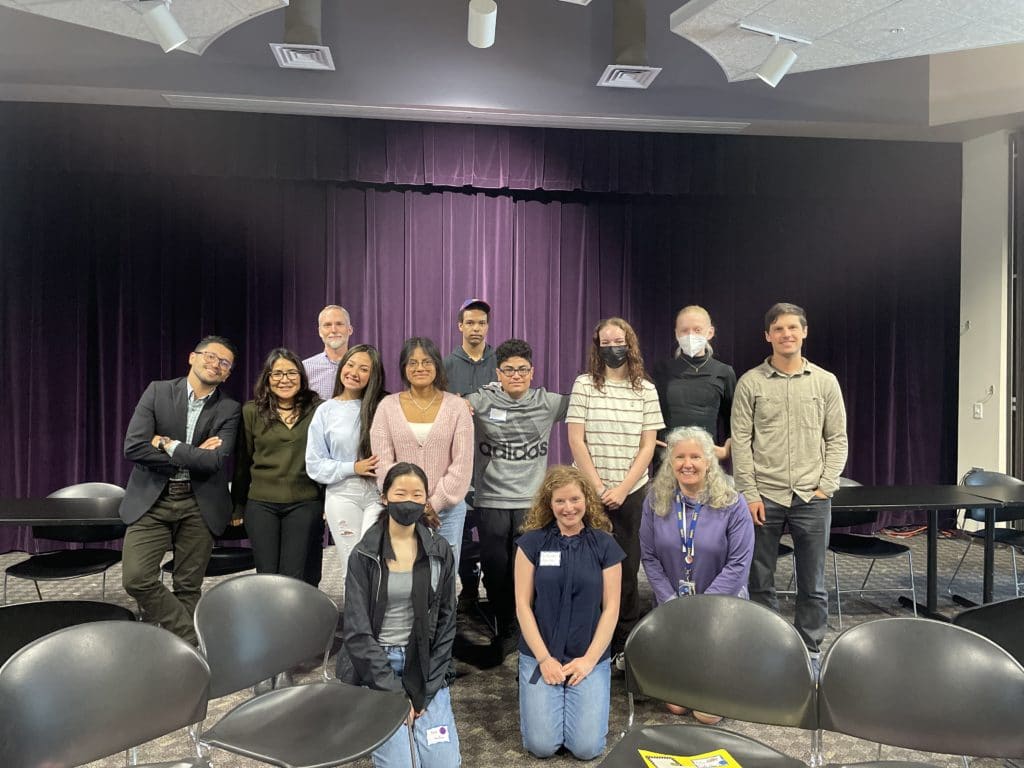 "We amplify voices that fight to be heard elsewhere." 
This line, from author and activist Micky ScottBey Jones' poem "An Invitation to Brave Space," resonated throughout the final gathering of the year of Lamoille North Supervisory Union's Equity Core Planning Team, a dynamic group of six youth and four adults who have met several times this year to envision a school district where every student and staff member feels a deep sense of belonging. The group met in the Community Room at the Green Mountain Tech and Career Center in Hyde Park, where they returned to some of the ideas they had brainstormed in their most recent meeting, focusing on the who, what, where, when, and how of  making positive change in the climate and culture of their district.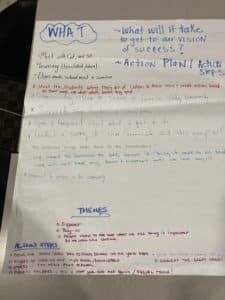 Some of the ideas they have shared are to have "pronoun, bathroom, sports, and specific harassment policies for the trans community," to create a climate where youth "feel empowered, valued, and supported to become changemakers, " and to "see themselves in the curriculum, and have voice and choice." They reviewed these ideas, then came up with key themes and concrete action steps to make their visions a reality. Some of the main takeaways were that they wanted to get more people to join the team, including youth and adults who feel marginalized at their school, and to create strong buy-in from the entire community.
In the fall, this team will work on recruiting members to a larger Equity Design team, with a goal of holding regular meetings throughout the school year. At this meeting, UP for Learning Getting to 'Y' Program Director, Hans Cabra, helped to translate what the members of the group were discussing from Spanish into English and vice versa, as the Core Planning team includes youth who are multilingual learners.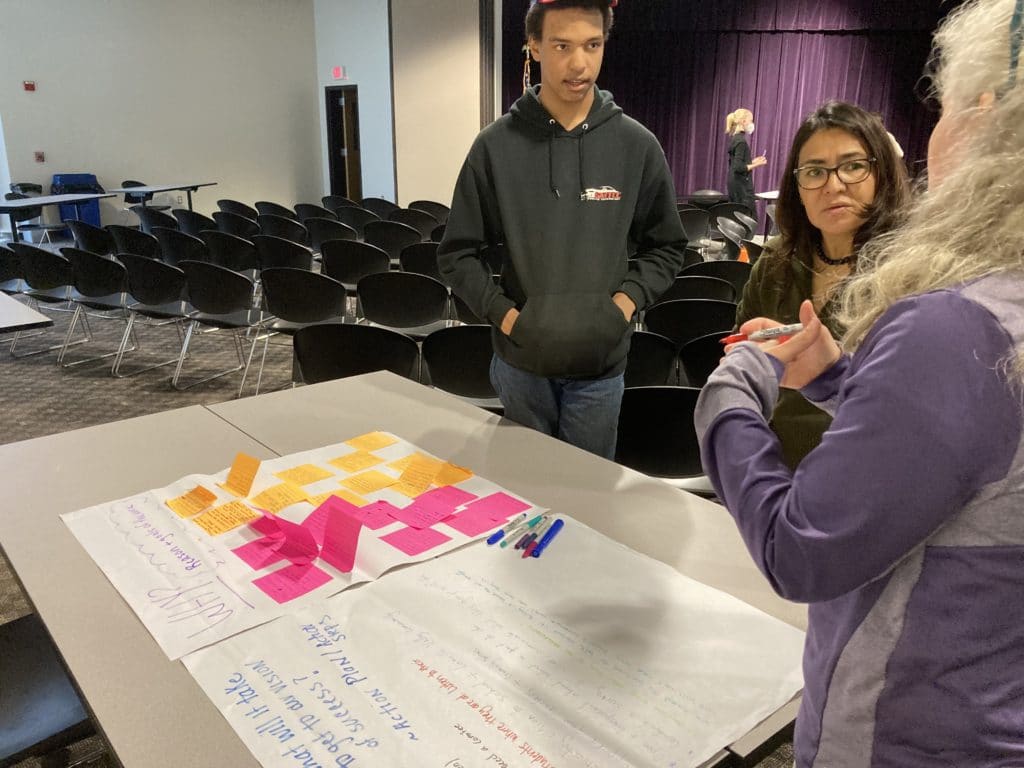 At the close of the meeting, the team returned to ScottBey Jones' poem and shared lines that spoke to how they were feeling about the work they've done and the work to come, including, "we call each other to  more truth and love," "we have the right to start somewhere and continue to grow," and "we will work on it side by side." We at UP are inspired by the dedication, authenticity, and passion of this group, and are so excited to see all that the team will accomplish next year!