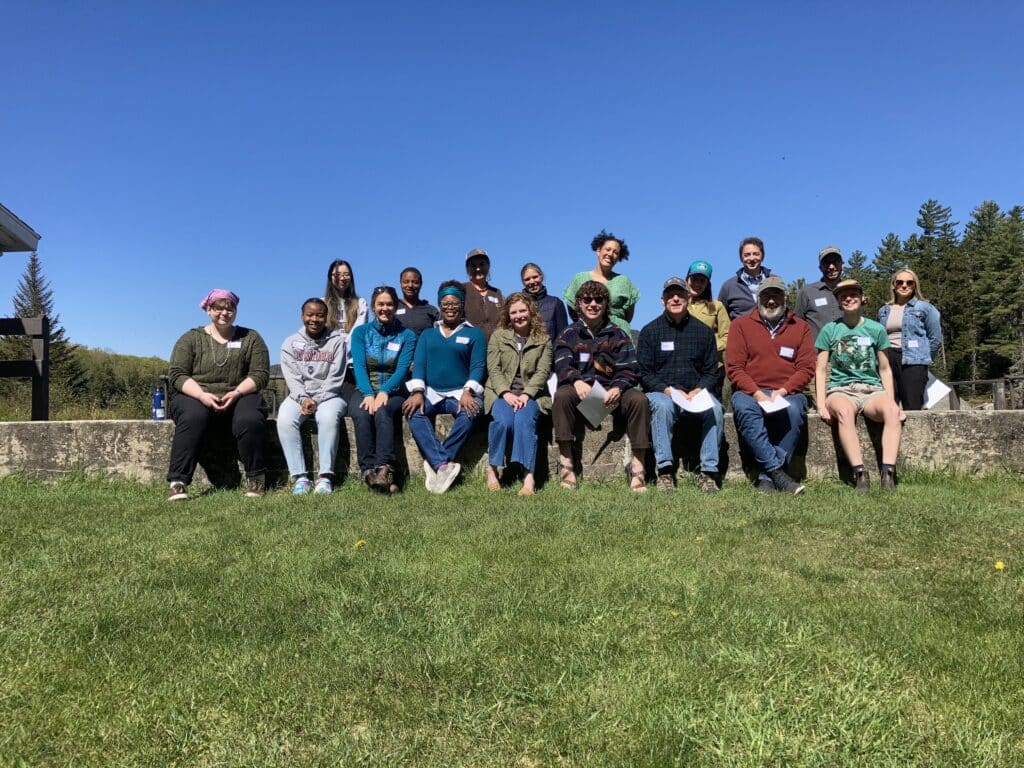 Thanks to you, our supporters and collaborators, in 2022-23, UP for Learning-guided youth-adult teams soared at initiating change in their learning, their lives, and their community. Our FY23 Annual Report outlines the impact our research-based model has on increasing authentic youth voice in learning and decision-making. I hope you enjoy reading about the many successes and consider supporting our work. 
While being a part of UP, I learned about the importance of community and group cooperation in order to create positive change within our school. My involvement in creating change in my school allowed me to explore my ideas and meet/work with new people. 
– Milton (VT) High School youth
UP's lasting impact on the school community is creating a sustainable culture where shared voice and shared responsibility result in increased equity and exposure to democratic practices at work. Last year alone, UP for Learning worked with 1120 youth facilitators in 113 schools in 8 states to elevate youth voice and youth-adult partnership. For the 2023-24 academic year, UP is prepared to increase, and to deepen, our engagement with partner schools to meet the evolving challenges from climate change, the push for community action on local and global inequities, and the evolving social-emotional needs of youth and adults. 
Your dedication to reducing barriers and meeting needs, even when it requires more work on your part, always shines through…Again, this must entail a lot of work and flexibility, and your dedication to providing that speaks to the impact you seek.
– UP Supporter and Collaborator
Your donation enables UP to remove financial barriers, allowing us to work with all interested schools, regardless of their ability to pay, while addressing the impact of inflation on travel, administration, and materials. In a world that increasingly demands resilience at every turn, UP cultivates and creates connection and a sense of belonging with school partners, youth facilitators, staff, and our donors. Thank you, from the staff and Board (pictured above) for sharing our commitment to empowering young people and making change. 
With gratitude for your continued support,
Lindsey Halman, Executive Director
P.S. UP recently received an anonymous challenge grant of $25,000 to help us increase individual donations by 25% over the next three years. With your support, we can reimagine and transform education together.
LEARN MORE ABOUT HOW YOUR DONATION ENTERS YOU TO WIN DURING THE MONTH OF GIVING.