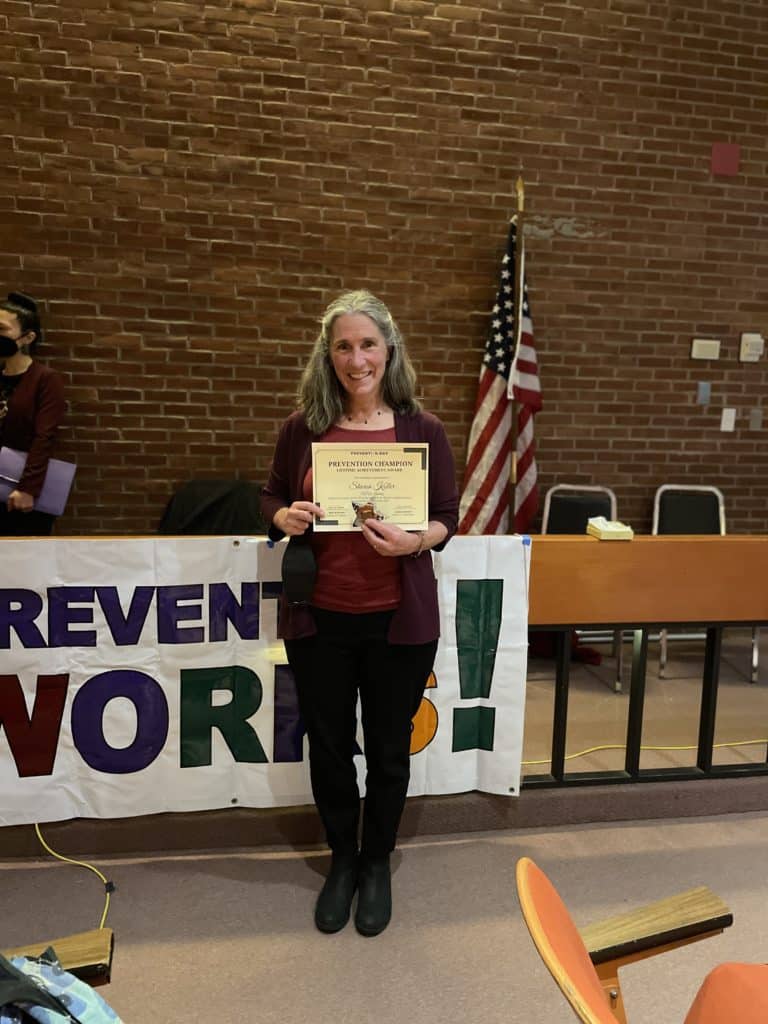 We are thrilled to share that UP for Learning's own Sharon Koller was selected as a 2022 recipient of Prevention Works! VT's Prevention Champion
Lifetime Achievement Award! This award recognizes Sharon's more than 30 years of tireless dedication to youth mental health, education and prevention, including her time as a Student Assistance Program counselor at Mt. Abraham Union High School. At Mt. Abraham, Sharon served as a mental health counselor and provided substance use prevention, screening and intervention services, as well as promoted youth voice, agency, and engagement through prevention and leadership clubs, facilitation training, and peer mentoring programs. Since 2017, Sharon has been the Getting to "Y" Coordinator at UP for Learning, where she facilitates and coaches youth and adult teams as they analyze their Youth Risk Behavior Survey data, share their findings with their communities, and then take action to make positive change at their schools. Sharon has grown this vital initiative from the state to the national level, with school teams from New Hampshire to the Cherokee Nation in Oklahoma taking part. 
Prevention Works! VT is a network of community coalition leaders, prevention consultants, service providers and individuals with an interest in and a commitment to substance misuse prevention across the state of Vermont. The Prevention Champion Awards were created to recognize those contributing to substance misuse prevention for their efforts. Winners received their awards at the Pavilion Auditorium on State Street in Montpelier on Prevention Day, Thursday, April 7th. Congratulations on this well-deserved award, Sharon!