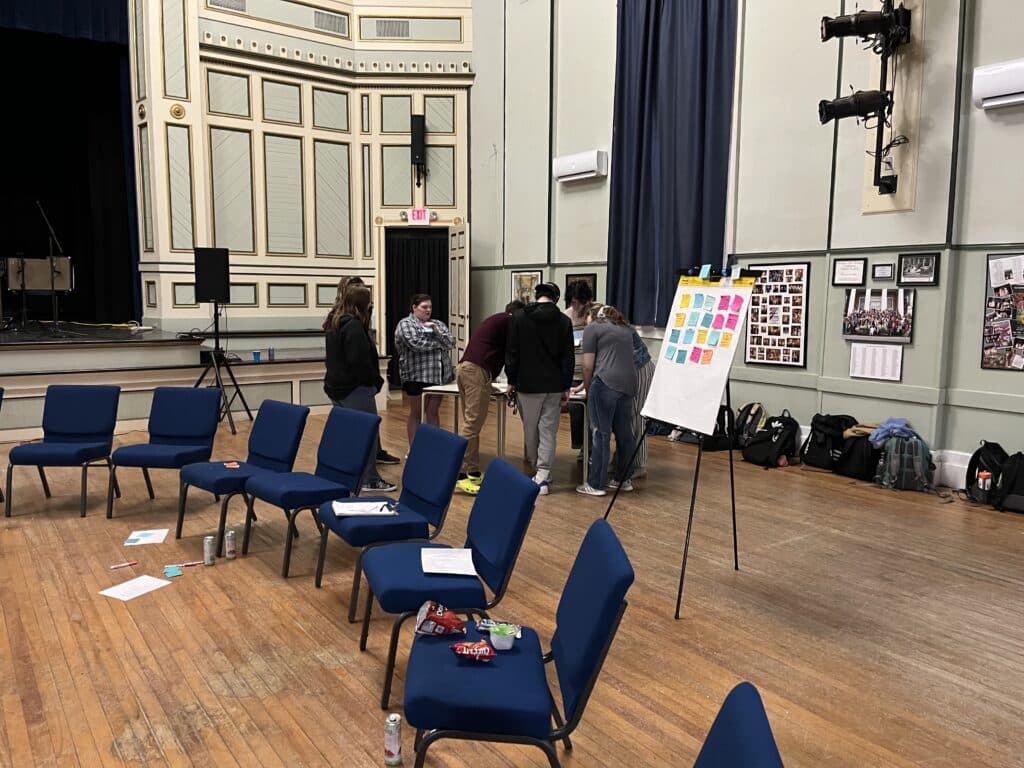 I was moved by the care and vulnerability that youth and adult members of the Otter Valley team put out for each other in our first work session. I have thought about what helped give the session that character. While the structure and practices that UP for Learning brings to this work helped create a container for the experience, there were several other factors that made the session so candid and constructive.
First, the two adult advisors reached out to students and staff with personal invitations and with requests for nominations from young people and adults – all in the effort to bring together a truly representative group.  
Second, the adult advisors and UP for Learning staff held a series of small group conversations with students who were interested in the opportunity and wanted to know more about what the work would be and how we would do it. We made those conversations as much about each person who was interested as they were about the work and the process. 
Third, the session was held in the beautifully restored Brandon Town Hall in the center of the village.
And fourth – and I think most importantly – young people put themselves out and shared their experience, their hopes and concerns – hesitantly at first – with support and encouragement for each other to participate in whatever way fit for them.  
That approach built a sense of momentum and enabled them to explore the possibilities they imagined while addressing the challenges they know.
By Harry Frank