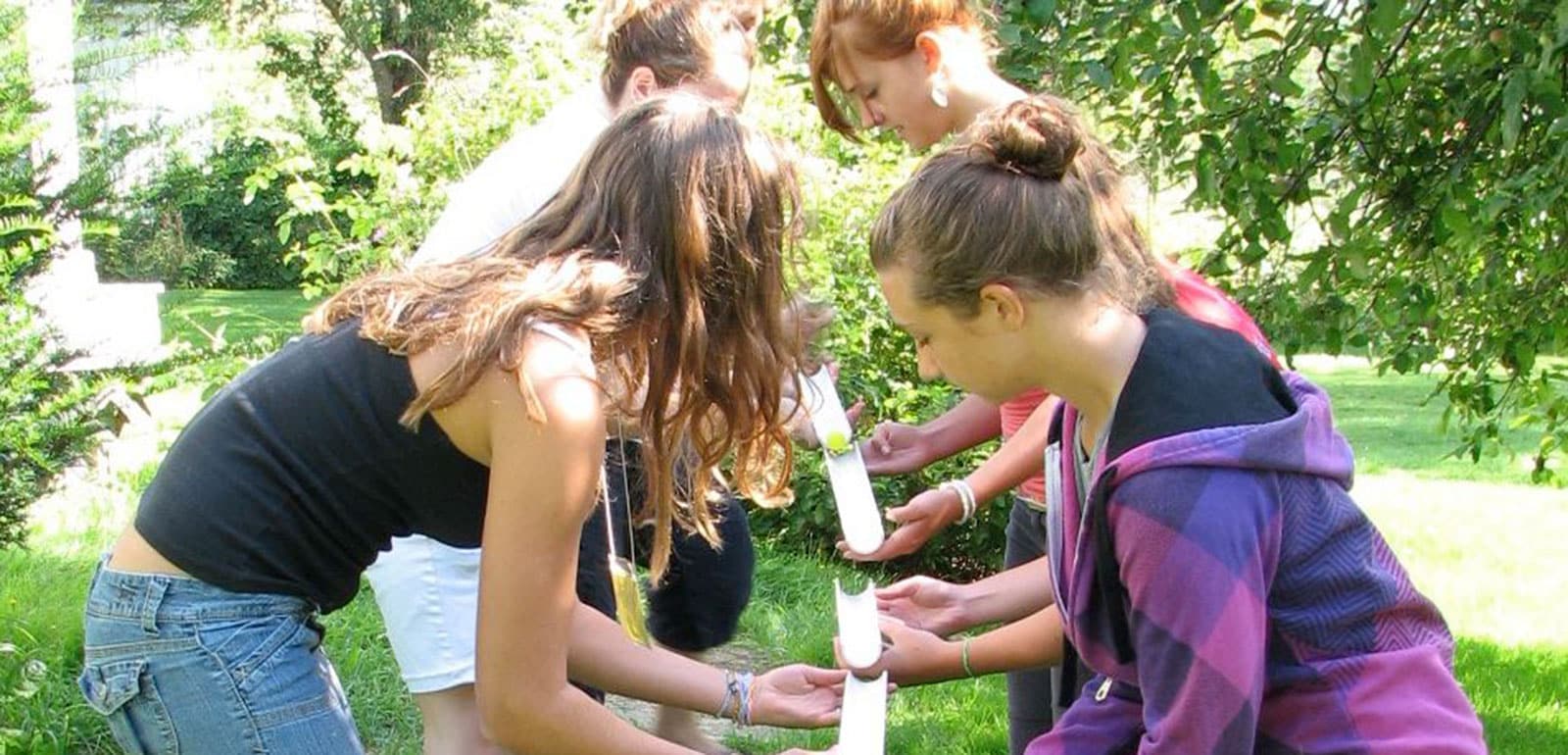 UP for Learning helps educational institutions across the country fully engage students in their own learning and in school redesign. We utilize research-based models that reshape the student-teacher relationship to one of shared ownership and shared responsibility. UP offers strategies, tools, and ongoing coaching to ensure that learning is engaging for everyone and youth are fully empowered.
Youth and Adults Transforming Schools Together

YOUTH AND ADULTS TRANSFORMING SCHOOLS TOGETHER fosters engagement in learning by increasing rigor, relevance, relationships, and shared responsibility (4Rs). Based on the 4Rs framework, student and teacher teams use Action Research to understand issues that impact learning from multiple perspectives and then become agents of change.
Getting to 'Y'

GETTING TO 'Y' is an opportunity for students to take a lead in bringing meaning to their own Youth Risk Behavior Survey data. They identify strengths and concerns, host a community dialogue event to solicit adult perspectives, and identify a priority action as the focus of their subsequent change efforts.
Mindset, Metacognition & Motivation

MINDSET, METACOGNITION & MOTIVATION supports youth as peer-to-peer messengers who share the latest research on growth mindsets, metacognition (how the brain learns) and motivation. There are several opportunities for youth-adult teams to bring this work to their school.
Communicating School Redesign

COMMUNICATING SCHOOL REDESIGN engages youth-adult teams as a school's communications hub to build public understanding and support for educational redesign. CSR employs an evidence-based communications approach called strategic framing and is built on an action research model. The teams construct campaigns to effectively engage all sectors of the community in dialogue about why schools are changing.
Restorative Practices

ADVOCACY RESTORATIVE PRACTICES are a positive, disruptive force to realizing greater equity in education and stronger relationships.  When implemented holistically, Restorative Practices help develop a culture where everyone's voice is heard and valued and relationships become the cornerstone of the community. Instead of top-down punitive practices that further erode relationships, Restorative Practices put the emphasis on relationships, collaborative problem solving and collective responsibility.
National Youth-Adult Partnership Advocacy

NATIONAL YOUTH-ADULT PARTNERSHIP ADVOCACY is a growing focus of the work of UP for Learning. We engage in policy advocacy, host conferences, participate in national school change organizations, offer keynotes and workshops, serve as a research learning laboratory, and pursue publication opportunities.