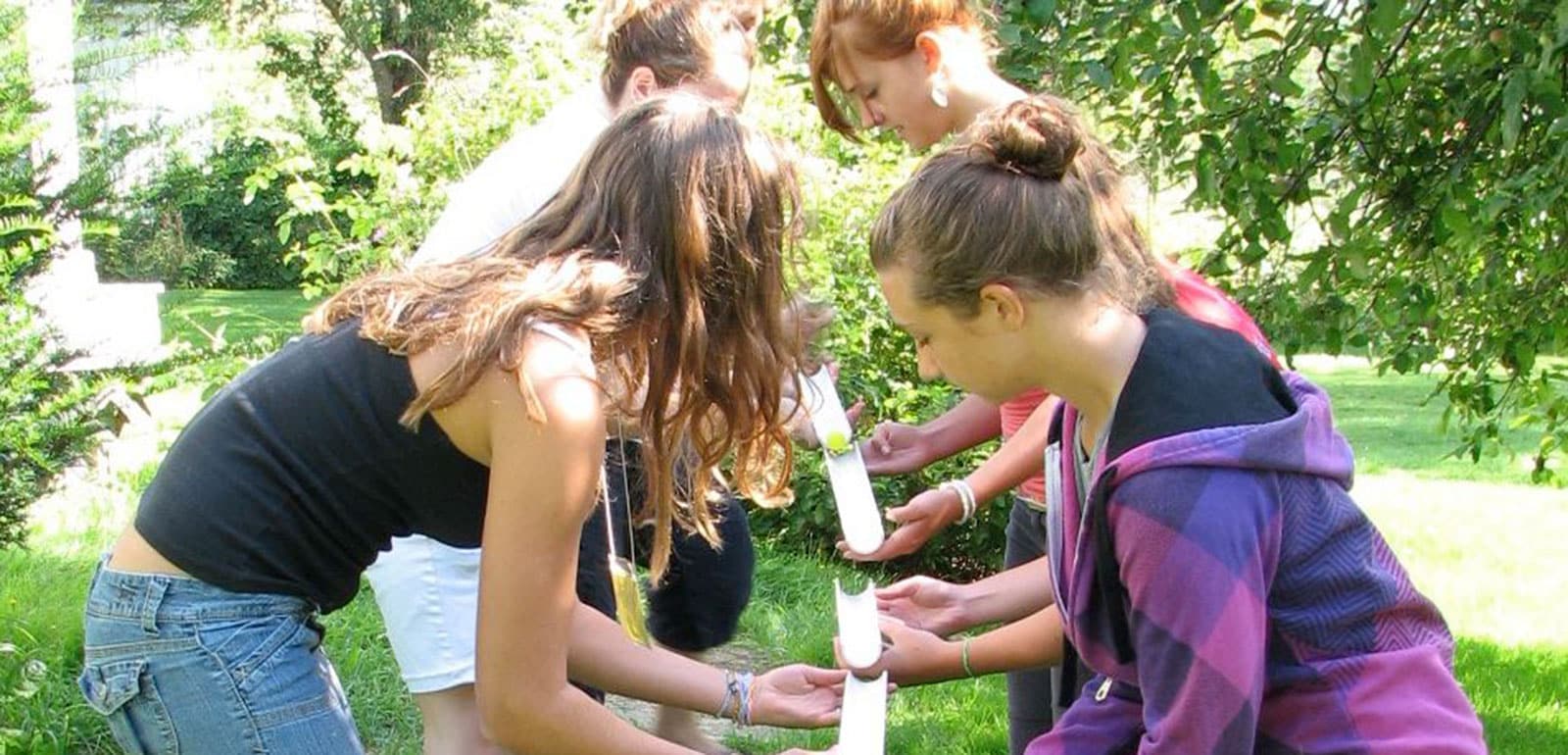 UP for Learning helps educational institutions across the country fully engage students in their own learning and in school redesign. We utilize research-based models that reshape the student-teacher relationship to one of shared ownership and shared responsibility. UP offers strategies, tools, and ongoing coaching to ensure that learning is engaging for everyone and youth are fully empowered.
Youth and Adults Transforming Schools Together

YOUTH AND ADULTS TRANSFORMING SCHOOLS TOGETHER fosters engagement in learning by increasing rigor, relevance, relationships, and shared responsibility (4Rs). Based on the 4Rs framework, student and teacher teams use Action Research to understand issues that impact learning from multiple perspectives and then become agents of change.
Restorative Practices

RESTORATIVE PRACTICES employ a strengths-based approach to form stronger relationships and realize greater equity in education.  When implemented holistically, restorative practices help develop a culture where everyone's voice is heard and valued and relationships become the cornerstone of the community. Restorative practices work from the viewpoint of "with" rather than "to", putting the emphasis on relationships, collaborative problem solving and collective responsibility.
P4: Personal Power and Purpose Through Partnership

PERSONAL POWER AND PURPOSE THROUGH PARTNERSHIP(P4) harnesses elements of the experiential learning cycle to increase relevance, relationships, rigor, and shared responsibility in the learning process. Self- awareness, empowerment, and empathy-building are primary goals of this middle level advisory program.
National Youth-Adult Partnership Advocacy

NATIONAL YOUTH-ADULT PARTNERSHIP ADVOCACY is a growing focus of the work of UP for Learning. We engage in policy advocacy, host conferences, participate in national school change organizations, offer keynotes and workshops, serve as a research learning laboratory, and pursue publication opportunities.
Mindset, Metacognition & Motivation

MINDSET, METACOGNITION & MOTIVATION supports youth as peer-to-peer messengers who share the latest research on growth mindsets, metacognition (how the brain learns) and motivation. There are several opportunities for youth-adult teams to bring this work to their school.
Getting to 'Y'

GETTING TO 'Y' is an opportunity for students to take a lead in bringing meaning to their own Youth Risk Behavior Survey data. They identify strengths and concerns, host a community dialogue event to solicit adult perspectives, and identify a priority action as the focus of their subsequent change efforts.
Designing Education Together

There are two pandemics — COVID and SYSTEMIC RACISM — demanding that we come together to re-examine our educational beliefs and practices, build common ground and implement the changes that our school community wants and needs. With the recent shift in our educational landscape, now, more than ever, it is critical that we create opportunities to meet the needs of all learners. These trainings will be customized to meet the needs of the school community. Regardless of the learning landscape — virtual or in-person — we will work with your youth-adult team to design an education that meets the needs of all learners and educators. 
Cultivating Pathways to Sustainability

Shelburne Farms, UP for Learning and Vermont Learning for the Future are excited to announce the 4th annual gathering of Cultivating Pathways to Sustainability (CPS). The goal of CPS is to connect the promising efforts of Act 77 – personalized learning, flexible pathways to graduation – to that of the United Nations Sustainable Development Goals. School teams will link what is going on inside their classrooms to larger efforts underway, toward making a positive difference in the world. This statewide effort will connect educators and students through a range of sustainability projects designed to empower them to become actively involved in their school and communities.
Communicating School Redesign

COMMUNICATING SCHOOL REDESIGN engages youth-adult teams as a school's communications hub to build public understanding and support for educational redesign. CSR employs an evidence-based communications approach called strategic framing and is built on an action research model. The teams construct campaigns to effectively engage all sectors of the community in dialogue about why schools are changing.
Customized Programs & Support

UP for Learning can help you create authentic opportunities to position youth as change agents in partnership with adults.