"Having attended the seminar last year, I was so energized for these 3 days. I leave with even more energy and a lot to grapple with over the summer months. I also am excited about the strength of the network of folks that deeply care about this work." IS participant
On July 5-7, 2017, sixty educators, researchers, and students gathered July 5-7 in Burlington, at the beautiful campus of the University of Vermont, USA to dive deep into Amplifying Student Voice and Partnership. Seminar participants came from as far away as Australia, and from all across the United States to dialogue, challenge each other, and connect through their work and passion to improve education through the potential of youth-adult partnerships. Hosted for a second year in the United States by UP for Learning (Unleashing the Power of Partnerships for Learning) in collaboration with the University of Vermont and Pennsylvania State University, the International Seminar stimulated attendee's thinking around the capacity of youth to be change agents in the field of education.
"I will be taking away a strong sense of having people who I can reach out to beyond this conference. From Australia to Vermont, the people here all showed a constant enthusiasm and shared valuable perspectives." IS participant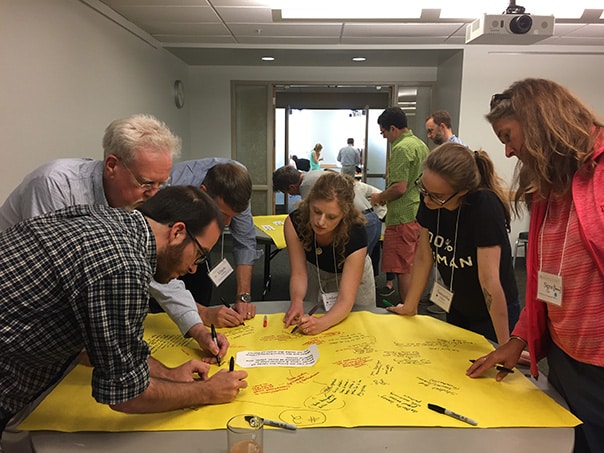 The Seminar was headlined by Dr. Russ Quaglia of the Quaglia Institute (www.quagliainstitute.org), who spoke passionately about the necessity to work closely with students and teachers in different, creative ways if we want to have any chance of improving the educational experience for youth going forward. A key theme Dr. Quaglia emphasized was that of balance: for anyone's voice to be heard, there needs to be a balance between the voices of students, parents, school leaders, and teachers. Only in situations where a balance is evident are all voices respected and heard. Dr. Quaglia's talk is available on the Seminar website at http://blog.uvm.edu/stuvoice/.
"I leave with a more critical lens through which to consider and explore student voice, and the different ways this can be used and developed." IS participant.
Hayley Dureau, a teacher at the Mount Waverly Secondary College, Melbourne Australia, shared her efforts to integrate meaningful student voice and youth-adult partnerships into her school. What started as a strategy to engage her students in the decision-making processes of the school, her programs are now affecting change throughout the system and across age groups.
"I gained a much deeper understanding of youth voice and engagement." – IS participant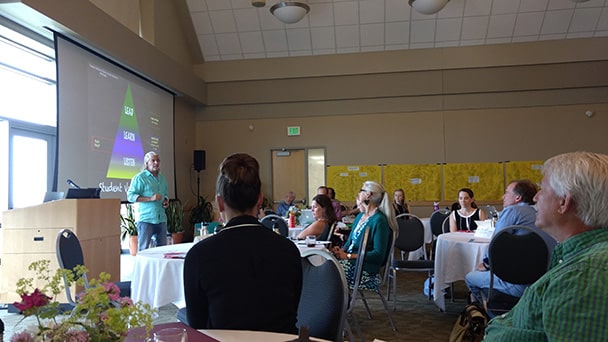 SAVE the DATE: The 3rd International Seminar on Amplifying Student Voice & Partnership will be held in Burlington, Vermont on June 27-29, 2018!
"I leave with gratitude for feeling a part of a greater whole, comprised of passionate and committed people who believe deeply in youth, humanity, and the collective."- IS participant