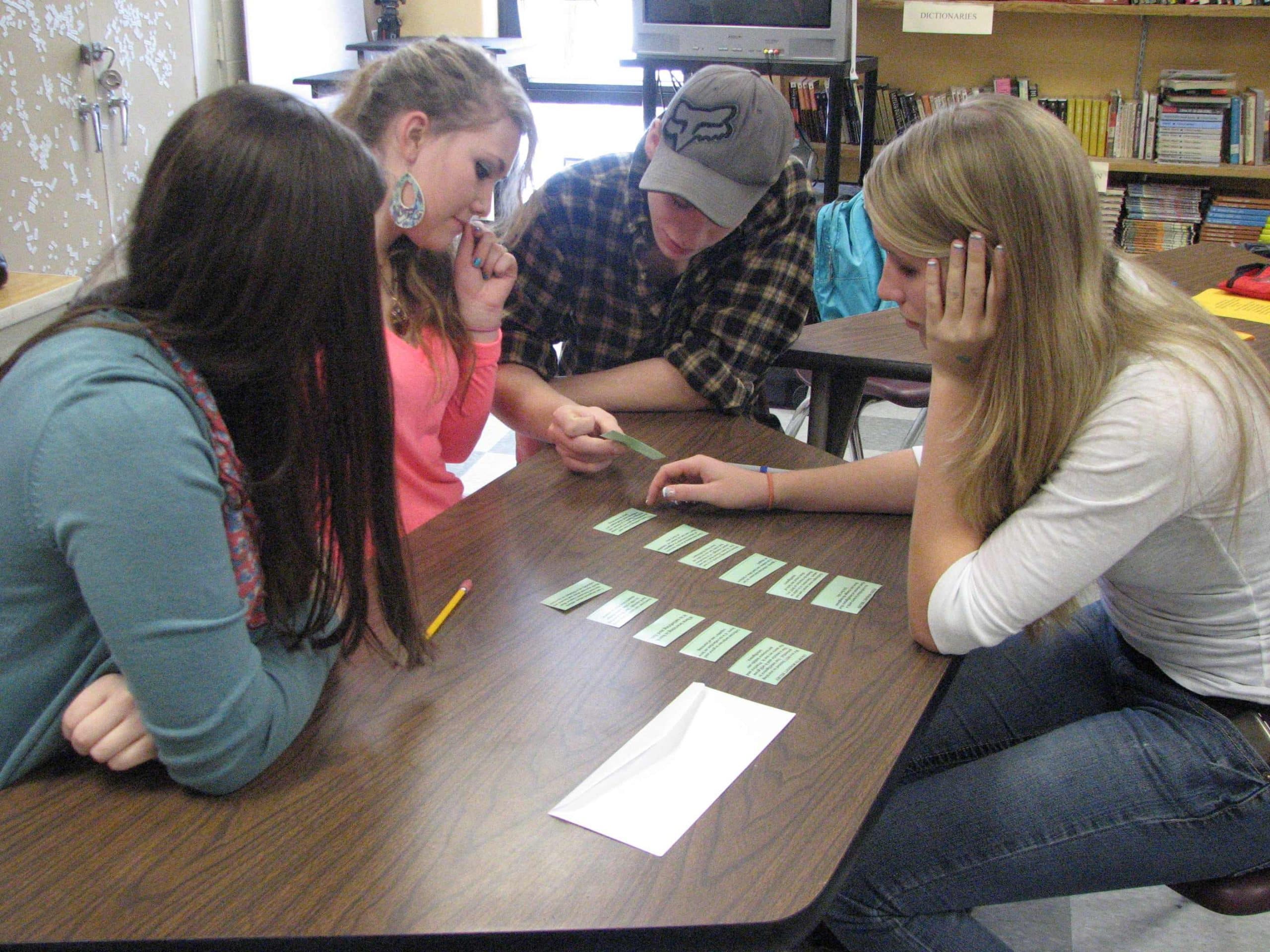 YATST has received a grant from the Vermont Agency of Education to take the "Great Expectations" training model on the road, sharing it with youth-adult teams throughout the state. High expectations are one of the strongest predictors of a student' academic success and one factor we CAN influence in our schools (J. Hattie 2009). Young people are particularly effective messengers of information about expectations and how the brain learns. As peers, they can engage classmates through stories and activities which come from shared experience. We have witnessed this first hand at Hazen Union school, where YATST team members have been leading hour long sessions to introduce the power of expectations and one's mindset to all 10th graders. Here is some feedback from the participants:
Things that I learned today:
that stereotypes are very wrong sometimes
how I should approach my learning
I can achieve better grades
that there are different mindsets and what you want to change about your mindset
work hard, do your best, ask questions, be positive
How did the session today get you thinking about how you approach learning?
lately I realized I have settled and really stopped caring
saying that you're not smart is just an excuse
take risks & leave my comfort zone
I want a growth mindset and have better intelligence
it opened up my eyes to learning more
The YATST adult advisor, who is also the Director of Guidance, noted, "I have students who participated in the Great Expectations and Mindset activities come see me to discuss their mindset and how they approach their learning".
This interactive day-long workshop will immerse youth-adult teams in activities and instruction about brain research and expectations so that they can return home and share this knowledge with their school communities.  In keeping with a training of trainers format, materials and tools will be modeled and experienced first hand. Participants will then reflecting on their use from a facilitation perspective. We will conclude with team time to plan how to bring this training back home to students, teachers and community members.
The benefits to the student facilitators themselves is worthy of note.  One 10th grade teacher who has observed all the student-led sessions shared, "One of the student presenters who seldom volunteered in class discussion at the beginning of the year has increasingly taken a leadership role in the YATST mindset presentations, growing in confidence 'before my eyes' and positively increasing his class participation".
These regional workshops will be designed and co-facilitated by Youth & Adults Transforming Schools Together" members and are co-sponsored by the Vermont Agency of Education. Dates and locations are as follows:
March 8: White River Junction: Fairfield Inn & Suites
March 14: Rutland: College of St. Joseph
March 29: Burlington – UVM