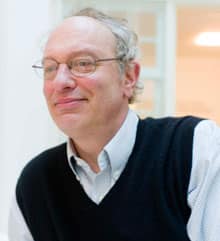 Michael Metz is a retired materials scientist, business owner, and business consultant engaged in the development and commercialization of precious metal products used in high technology applications. Prior to starting his own consulting business 25 years ago, Michael held a number of positions including President and COO of his family business, Metz Metallurgical Corp (25 years), growing the company to become the world leader in the development and processing of precious metal used in technology applications worldwide.
Michael currently serves on the board of the Maker Space Generator, The Burlington City Arts Foundation, ECHO, The Vermont Community Foundation, The Curtis Fund, and Spectrum's social enterprise Detail Works.
Michael previously served on the board of Champlain College, Main Street Alliance Advisory board, BCA Advisory Board, Frog Hollow Craft Center, and numerous for profit boards.
Michael has a longstanding interest in art, education, creativity, economic development and technology.  He has been a photographer for the past five decades and exhibits locally, including at UVM's Fleming Museum at Champlain College.
Michael is a graduate of Middlebury College and Columba Universities' Graduate School of Business. He lives with his wife Denise Shekerjian (an attorney, author, and business owner) in South Burlington.  They have two grown sons.