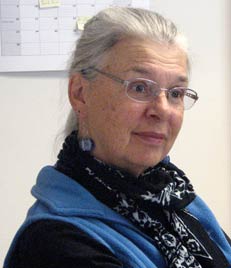 Martha Rich joins the YATST team after twenty-one years as a school leader at Thetford Academy (TA), where she worked to build a culture of trust in students. Youth-adult partnerships at TA led to nationally recognized programs in service learning, student participation in strategic planning and policy making, championship robotics teams, and new graduation standards that encourage students to take charge of their own education. As a national facilitator with the School Reform Initiative, Martha has helped TA and other schools develop strong professional communities based on shared responsibility for learning.
Martha earned her BA degree from Wellesley College and an MAT from Wesleyan University. She began her career in Vermont education as a seventh-grade English teacher in Barre City. She then spent fourteen years on the faculty at Dartmouth College, where she taught courses in education and women's studies and directed the secondary teacher preparation program.
Seeking a return to the "real world" of schools, she became Head at Thetford Academy in 1991. In 2006 she was named Vermont Arts Education Advocate of the Year. In 2008 she received the Vermont Principal Association's Robert F. Pierce Secondary School Principal of the Year award.