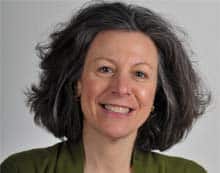 This fall state-wide conference bridges theory and practice to engage youth and educators as partners in high school redesign efforts. It provides reasons, inspiration and tools for school communities to look at instruction through the lends of student motivation and to work with youth to improve it. Youth-adult teams will leave with:
1) Three concrete strategies to take youth-adult partnerships for school improvement to the net level:
Data-in-a-Day (DIAD) Walk-Through Process
Shadowing Students
Elevating Student Feedback in Instructional Design (Instructional memos to teachers & student lesson plan feedback)
2) An implementation plan for these strategies as part of your school's continuous improvement and as a means to implement flexible pathways and personalized learning plan efforts
3) Skills to train others in observing rigor, relevance, student-teacher relationships and shared responsibility in the classroom.
These strategies were developed by Dr. Margery Ginsberg and implemented in a number of schools, including Cleveland High School, which has served as a "learning laboratory" for development of innovative practices for many years. She will be bringing the Dean of Students of Cleveland High School, two student leaders and woman pursuing her doctorate in youth-adult partnership as her co- facilitation team.
Dr. Ginsberg recently received the American Educational Research Association "Relating Research to Practice" national award, which was last awarded to Linda Darliing-Hammond. In her words, "Human beings bring their innate curiosity to all learning experience….Motivation is like a cork rising in water. It is extremely difficult to suppress."
The full conference flyer, including registration link, can be found at: bridgesconfoct2013-webFINAL.pdf