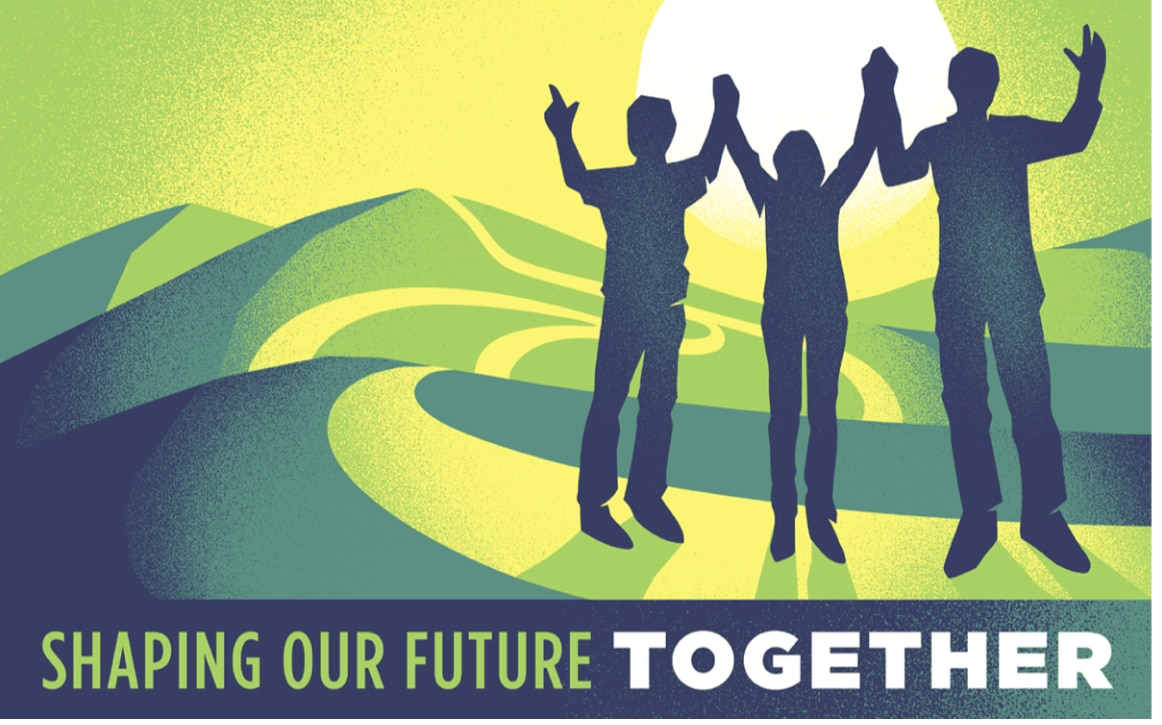 UP for Learning's partnership with the Vermont Agency of Education to build statewide understanding and support for Act 77 flexible pathways and proficiency-based learning, is now in its second full year. The name of the statewide effort is Shaping Our Future Together: Communicating School Redesign. Through UP's initiative called Communicating School Redesign (CSR), we have engaged youth-adult teams in eleven high schools stretching from BFA Fairfax in the north to Mt. Anthony in the south to learn communications theory, become proficient facilitators, and craft local campaigns. A number of the school teams aim to build a growth mindset in their fellow students and teachers.
UP for Learning's sister website, Shaping Our Future Together, is dedicated to CSR and its Act 77 mission, teams, and opportunities. The redesigned website has a new look and is full of tools and resources:
The "About" section provides an in-depth overview of Act 77 and its history, a comparison of traditional versus proficiency-based grading, and introduction to the CSR leadership team, partners and allies.
The "CSR Course" section states the three-part evidence-based strategy; the overview links to numerous features of the course; and, the link at the bottom gives you the upcoming school year's Course Flyer.
"School Stories" let you meet the eleven teams to date and read about their efforts and products.
The range of video and print "Resources" offer a fascinating and compelling array of helpful materials, and the "Communications Toolkit" gives you the most comprehensive selection of resources to engage schools and community members in the importance of why school change is necessary.
This is a website you will want to have bookmarked to refer to often. Check it out.