Our youth are ready for reimagined schools, but are schools ready? 
From nearly the moment I entered the teaching profession in 2002, I began to understand that if every young person was going to have an opportunity to reach their greatest potential, institutional change needed to occur.  In 2008, I was provided the opportunity to put this thinking into practice when I was tasked with designing and creating a new school. The goal was to challenge the traditional ways in which society has conceptualized and structured school learning environments for more than a century.  It was at that point, that it all truly "clicked" for me. The invitation to dismantle the systems that worked for a few, but clearly not for all, was truly a gift. In my view, it was unacceptable for our educational system to structurally reinforce social inequities — perpetuating opportunity gaps rooted in race, economic status, identity, language, or neurodiversity.  Yet, if we just kept redesigning the same system, how would we remove these inequities?
It was crystal clear to me then, and it is even clearer now as I have been provided the privilege of facilitating the change process with so many UP for Learning school teams.  If we keep designing and redesigning schools without the partnership of those for whom schools are designed (namely, our students) then we are at risk of continuing to foster the inequities that currently exist.  Youth are the most valuable and transformative stakeholders in the educational equation and our most abundant resource. When students see their voices reflected in the procedures and policies that we put forward, it provides those young people "agency" — the presence to know that what they are saying is being listened to and valued. Agency enables each member of the school community to leverage their unique skills and strengths for their own benefit and for the greater good. This requires a high degree of trust and respect.
I want to share a piece written by one of my former youth partners, Chloe Lemmel-Hay. Chloe articulated for me the key components of reimagining education that made her experience engaging and empowering.
I firmly believe that the encouragement and guidance set me up for success not only in my academic career but the rest of my life. My projects…included synthesizing and teaching an environmental science unit to second-grade students, writing grants to install solar panels at my middle school, learning about the roots and contemporary applications of civil disobedience, creating a community garden, and designing an interfaith worship space. Each of these projects taught me how to create goals, design a plan to achieve my objectives, establish relationships with experts and professionals in my community, and present my work to my peers and superiors. Most importantly, I learned how to advocate for myself and what I believe in. Lindsey (my advisor) was there every step of the way, keeping me on track, helping me work through setbacks, and celebrating every success. She struck the perfect balance between hands-on mentorship and letting students find their own path. For three years, she was my mentor, my confidant, and my advocate.
-Chloe, former Edge learner (2009-2012)
So, what is it going to take? From my experience in the field, and from Chloe's hands-on experience, there are three pieces that rise-up as key levers for change.
Relationships
Vision
Courage
Relationships: What I knew then when working with students like Chloe, and what I know now more than ever through my work with UP, is that if change is to occur we need to start by first challenging the mental models about the relationship between student and teacher. We need to hold the belief that this relationship can and must look radically different.  And, at the core of this belief is that every young person has a right to experience authentic and engaging learning within a caring community, seeding a life of learning and even joy.  All students deserve what is rightfully theirs; an education that prepares them to be thoughtful, joyful, critical thinkers and citizens in a complex world. All students have strengths to develop and passions to pursue, and in order to help youth thrive, we must know them well. Deeply knowing each member of the school community takes time, effort and skill.  Our youth are ready to be seen and known. What systems within the school need to be redesigned, or rather, reimagined, so that young people can experience deep relationships with their peers and the adults at school? 
Vision: I have always been guided by the clear belief that every young person must be ensured the opportunity to co-create their own education, pursue their interests, and contribute in a meaningful way to their community.  With new initiatives and stressors, sometimes our vision begins to fade.   If we can wake up every morning and remind ourselves of our purpose, our why, and find co-conspirators and collaborators in this work who are driven toward that same light, we can remain focused on achieving this educational goal.  When I joined UP in 2018, it was clear I was home. At UP for Learning our vision is in fact that which I brought to the classroom each day. At UP we believe that we must empower youth by ensuring every young person is known and valued in their community, has a sense of purpose and has the ability to shape their own lives and the lives of others.  I am reminded of these words from Carla Shalaby, author of Troublemakers, Lessons in Freedom from Young Children at School, when I think about UP's purpose for our work: 
"But school shouldn't be preparation for life. For young people, it is life. Young people in America will spend well over a full decade of their lives in school, by law. Their daily life in school is their social and professional world. It isn't just preparation for it. They demand to matter in that world, every day. These children are saying, 'We are here now, to be seen.' For the people, they already are, already full human beings, exactly as human as their teachers. No more, and no less. They have things to learn as citizens, and as scholars, and as family members, and they will grow and change and develop and learn."
Courage: With a clear vision comes the need to have the courage to see it through.  This is reflected in the conversations we must have with all stakeholders about what we see as both the strengths and challenges for our school communities.  This courage appears in the work of UP teams when youth and adults sit side by side sharing responsibility for decisions and clearly articulating them together. This courage, or integrity, is essential when the vision begins to look murky and self-doubt can start to creep in.  Youth-adult partnership is not always easy, yet it is essential. As Bryan Stevenson, founder of the Equal Justice Initiative, stated, "we all have a responsibility to create a just society".  Working together can create vulnerable moments, yet sustained by the conviction of our mutual goals and the courage to attain them, we surely will succeed; all on behalf of the young people that we are tasked to support in their educational pursuits.
 I am extremely honored to be the new Executive Director of UP for Learning and lead our organization into the next era.   I know that making change within the educational system sometimes seems impossible. It can feel as though the system will do everything to keep us from moving forward.   New initiatives and high stakes testing can feel like huge barriers to approaching education with creativity and passion. Yet, if we can shift our perspective, our mental models, no matter what is layered on top of our work, we can reimagine learning environments that honor each learners' unique voice and provide multiple pathways to achieve learning goals.  At UP for Learning, we keep these three levers: relationships, vision, and courage central to our work. When we are courageously clear on our "why" and do our work in partnership with youth, we can experience the transformative power of providing all students with the support to choose their own pathways in learning and beyond.  The youth are craving these changes; we need to meet them at the table.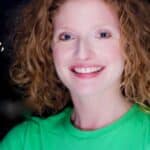 Contact: [email protected]
UP phone: 802-552-8140