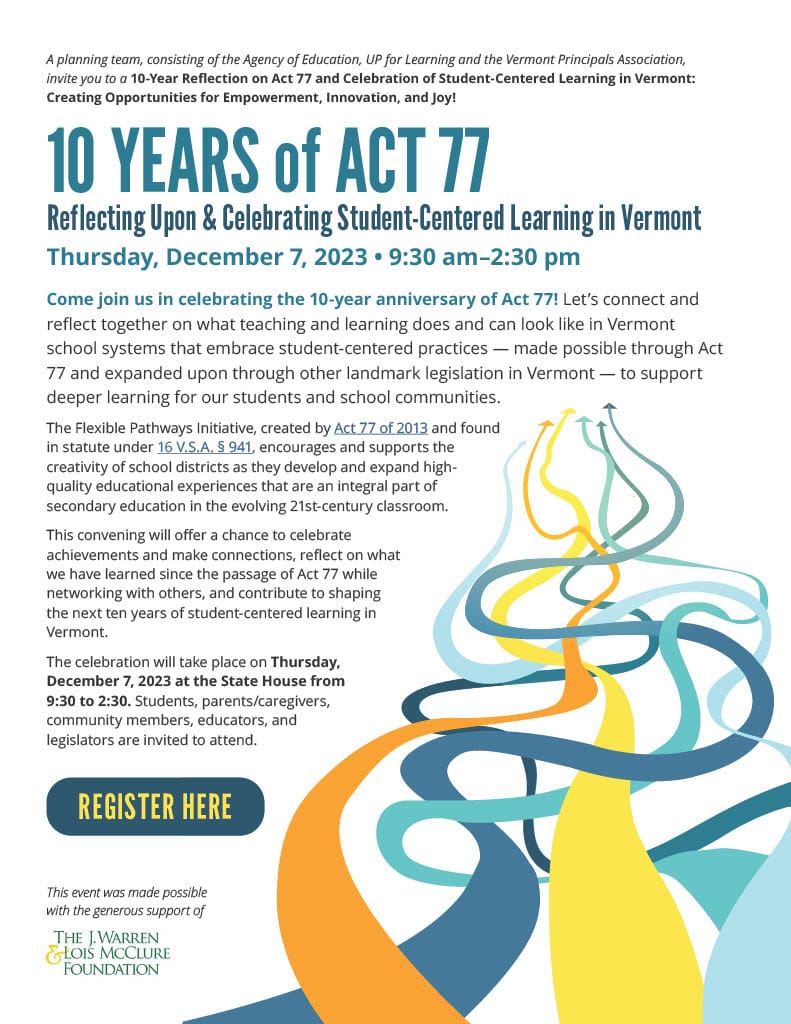 Come join us in celebrating the 10-year anniversary of Act 77! Let's connect and reflect together on what teaching and learning does and can look like in Vermont school systems that embrace student-centered practices — made possible through Act 77 and expanded upon through other landmark legislation in Vermont — to support deeper learning for our students and school communities. The Flexible Pathways Initiative, created by Act 77 of 2013 and found
in statute under 16 V.S.A. § 941, encourages and supports the creativity of school districts as they develop and expand high-quality educational experiences that are an integral part of secondary education in the evolving 21st-century classroom.
This convening will offer a chance to celebrate achievements and make connections, reflect on what we have learned since the passage of Act 77 while networking with others, and contribute to shaping the next ten years of student-centered learning in Vermont.
The celebration will take place on Thursday, December 7, 2023 at the State House from 9:30 to 2:30. Students, parents/caregivers, community members, educators, and legislators are invited to attend. REGISTER HERE.